Exterior Painting & Maintenance Services
No one knows more about exterior painting than College Craft. Since 1960, we have painted thousands of exterior projects from neighborhood bungalows to lake shore mansions. We have painted exteriors throughout Chicagoland including churches, office buildings and townhomes & condominiums. And we have probably painted for several of your neighbors.
We will come to your home to meet with you to go over what you would like to have painted. We will carefully inspect your home and then give you a very detailed, written proposal specifying the scope of work and giving you exact pricing for labor and materials. Old house or new, big or small – we will give you an outstanding paint job at a very fair price.
Our customers choose us again and again because we do outstanding work at very fair prices. Our customers know they can trust us to do the job right. They know we will arrive on time, treat their family and home with respect, do great work and then clean up when the job is done. And they know we will be around to stand behind work – just like we have been doing since 1960.
Here are some of our exterior services: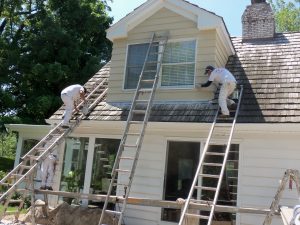 ➤ Trim & siding homes
➤ Cedar homes
➤ Aluminum siding homes
➤ Vinyl siding homes
➤ High preparation homes
➤ Deck power washing & stain
➤ Carpentry repairs to siding, soffits, decks, windows
➤ Whole house power wash
➤ Mildew treatment
➤ Patio and paver power wash
➤ Gutter cleaning
➤ Playsets and fences
➤ Garage walls and floors
➤ Multi family homes
Note: College Craft is an EPA Certified Lead Paint Restoration Company.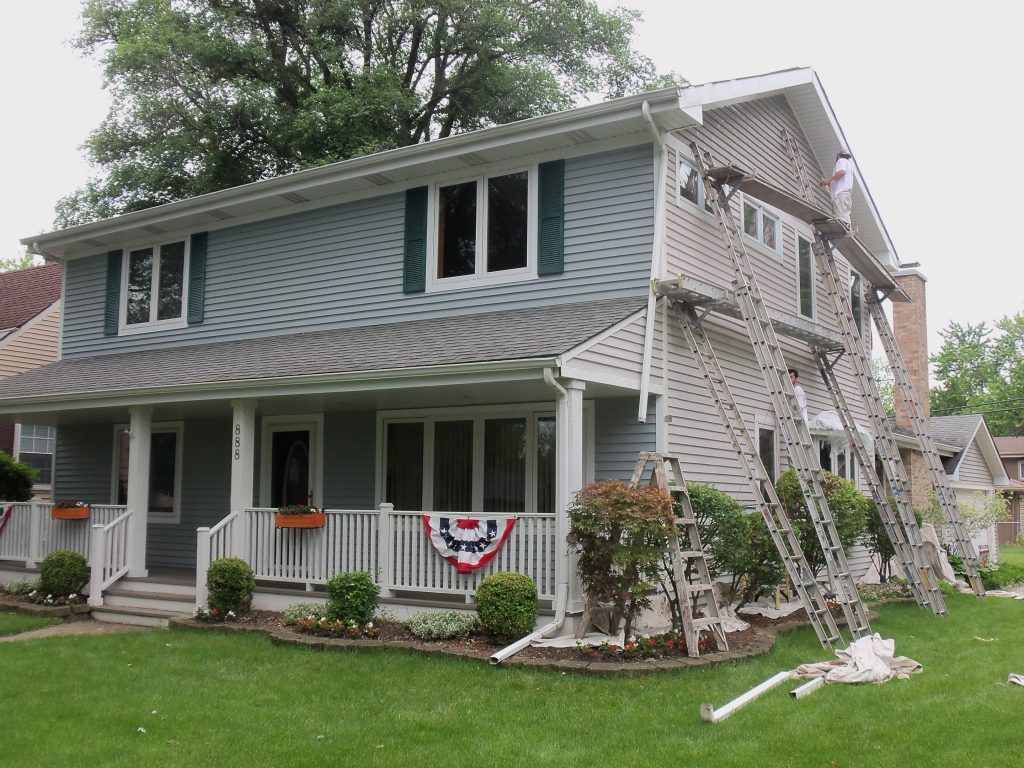 Surface preparation is a critical factor in exterior painting. College Craft has the expertise to perform the correct preparation on your home to protect your home's value and give you a long lasting job. And, our work is covered by the best warranty in the business.
These important preparation steps assure your paint job will last:
✔ Careful hand or pressure washing
✔ Scraping loose and peeling paint
✔ Bare areas are primed with proper primers
✔ Areas of rust are scraped and primed
✔ Caulking is done where needed
✔ Putty failure on windows will be replaced
✔ Thorough use of drop cloths to protect grounds