Commercial & Multi Family Painting Services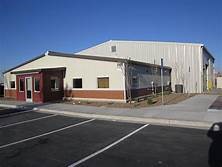 College Craft has extensive experience painting a wide range of commercial and multi family projects. We understand the unique demands of commercial customers.
We are experienced with office and warehouse interiors. We are experienced with all kinds of exteriors – block, masonry, aluminum, vinyl and steel.
We know the correct products to use and we know the proper application techniques to do the job properly.
We can work with you to meet your budget needs and most importantly, we will do great work with minimal impact to your business. We can work nights or weekends. We can sequence the project to keep your business running. Our crews are quiet, polite and very easy to have around. And we will clean up thoroughly when the job is complete.
 Recent Commercial Projects
American Chartered Banks
AmeriChem Systems – Aurora
Toms-Price Furniture –  Wheaton
Hahn Crisis Pregnancy Center – Elgin
St. Charles Jr. Tennis – St. Charles
Third Street Properties LLC – Geneva
Good News Publishers – Wheaton
Union Pacific – West Chicago
Jubilee Furniture – Carol Stream
Vandiver and Associates – Wheaton
First Methodist Church – Lombard
Coleman Land Compan – St. Charles
Avenue 1000 Realty – Woodridge
North American Realty – Schaumburg
House of Brides – Lombard
First Methodist Church – Lombard
Dreyer Medical Clinic – Aurora
People Resourse Center – Wheaton
First Presbyterian Church – Glen Ellyn
There really is a difference when you choose College Craft for your multi family project.
We provide very competitive pricing and the highest levels of quality and service. Our advanced painting systems and our hardworking crews make for a very efficient job – and once we start your job, we stay until it is finished.
We are very easy to work with – polite, on time, quiet, and very little disruption or hassles for your residents.
Here a just a few of our multi family references:
◆ Stonebridge Townhomes – Wheaton
◆ Saddlewood Condominiums – Glen Ellyn
◆ Cerny Circle Townhomes – Warrenville
◆ Hickory Ridge Townhome Ass'n – Elgin
◆ Yorkshire Court Townhomes – Elmhurst
◆ Bartlett Square Townhomes – Bartlett
◆ Belmont Woods Townhomes – Downers Grove
◆ Kenston Court Condominiums, Geneva
◆ Kenston Court Townhomes, Geneva
◆ Fairview Woods Townhomes, Downers Grove