There Really is a difference in painting companies!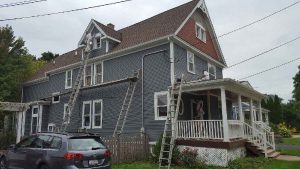 Each year, hundreds of customers trust College Craft to provide a wide variety of painting and maintenance services at their homes and commercial properties. This is because we provide unparalleled quality, service and value to every customer.
College Craft has been providing exceptional interior and exterior painting and home maintenance services to Chicagoland neighborhoods since 1960. We were founded in 1960 when college student O.T. Nelson pulled some friends together and painted their first home. A hand-lettered sign in the front yard read "Painting Done by College Craft Painters." Terry's business phone was his parents' home phone and his office was the kitchen table.
In 1975, current owners Scott Mennie and Terry Anderson took control of the company. Through their leadership, College Craft has evolved into a year round, professional painting company. Though we don't hire many students anymore, our mission remains the same: providing our residential and commercial customers with the very best quality, service, and value.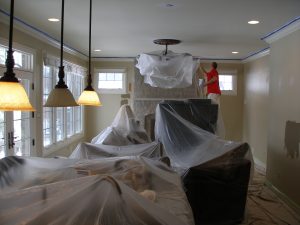 CRAFT AT A GLANCE
➤ Founded in 1960 in Glen Ellyn, Illinois
➤ Over 80,000 customers served
➤ Locally owned & managed
➤ Serving all Chicagoland
➤ Experienced, polite year round crews
➤ Fully insured – Workers Comp, Liability, Umbrella
➤ Best warranties in the painting industry
➤ Thousands of references – 96% customer satisfaction
➤ Residential, multi-family and commercial expertise
➤ Very thorough, written proposals – no hidden costs or fees
➤ EPA Lead Paint Restoration certified
➤ On site, experienced foreman on every job
➤ Interior, exterior, commercial, residential
➤ Carpentry and other home repairs
➤ Outstanding products from Sherwin Williams and other fine companies
OUR EXPERIENCE

No other painting company can come close to our experience serving residential and commercial customers.  Since 1960, we have painted over 80,000 jobs. We know what every project needs.  We know the correct preparation, coatings and application systems to complete your job efficiently and give you a beautiful, long lasting job.   We do not take shortcuts, we do not cut corners.  We do the job the right way – every time. And because we have such extensive experience, we can do your job with maximum efficiency which saves you money.

---
OUR REPUTATION
College Craft has been painting homes throughout suburban Chicago since 1960.  We have probably painted for some of your neighbors. Our customers know they can trust College Craft to do the job right and that we will be around to stand behind that work with the best warranties in our industry.  We are locally owned and we are a year round, full service professional house painting company.
OUR PEOPLE

We are extremely careful when we select our people.  Each of our crews has extensive experience working with College Craft.  They are familiar with our high standards and are able to handle all aspects of interior and exterior painting.  Our workers are friendly, honest and very hard working.  We have a job foreman on every job to assure that your job is done correctly and on time.
---
OUR VALUE

Our prices are very competitive with other legitimate contractors.  Our written estimates are very thorough with no hidden charges or additional fees.  We show you exact prices for labor and paint and if you wish, we can provide pricing for optional items.  Our industry leading experience allows us to price your job with great accuracy to provide enough time to do the job correctly. And, because we know more, prepare better and use better materials, our jobs last longer which helps protect the value of your home and saves you money for years to come.